A clickable invite to our 40th Anniversary →
Mark Zuckerberg says, "LONG LIVE THE Z."
Acid Friday DJs come to the rescue with a Spotify... →
Pure ear salvation.
WZBC Programming Cancelled for 4/19
Boston College is closed today, April 19th, 2012 and has advised its faculty, staff, and students to remain indoors until further notice. ALL SHOWS TODAY HAVE BEEN CANCELLED AND THE STATION SHUT DOWN DUE TO THE STATE OF EMERGENCY. If you have a normally scheduled show on Friday's PLEASE DO NOT COME IN TO THE STATION. Your safety is imperative.  If you have any questions please contact...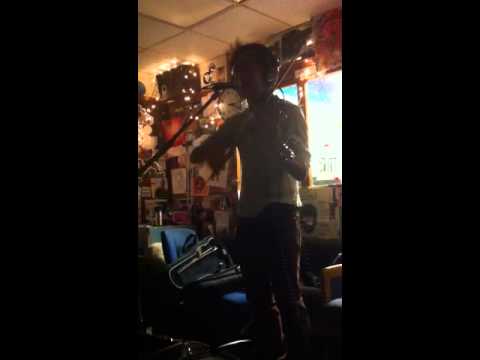 Soundtap Madness has begun! →
Listen to WZBC 90.3 FM via Soundtap's website/iphone app to score—stations with more logged listening time advance to the next round. Kind of like sports, right? Rules: Listeners log time from up to one browser tab or mobile device at all times. LIsteners must be logged in to score. The contest lasts from April 1st-12th so show WZBC some love for the next twelve days and...
3 tags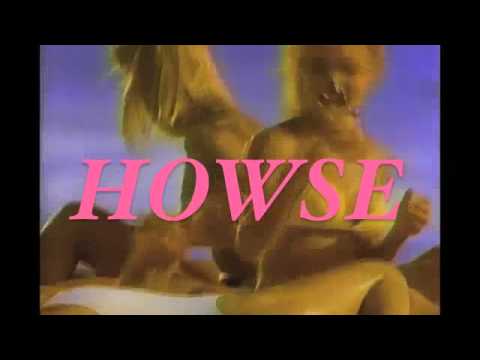 Don't forget about our YouTube Channel! →
Chock full of juicy video bites from last years in-studios. Stay tuned for more uploads in the next week. We promise. 
Bye, Boston Phoenix. The Z appreciates your 50... →
Check out the link to view some of the Phoenix's most memorable articles.
Blast from the past--The Boston Globe thinks we're... →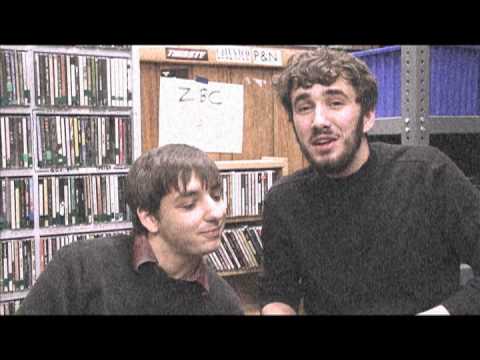 So we stopped being off air and started being...
Tune in to 90.3 FM to hear your favorite college radio station do her thang.
Transmitter Down as of 12:15 PM 2/3/13
Our team is working around the clock to get our transmitter back up and running. For now, tune into our online streams (that big red button on the left side of your screen…yep, you're almost there…a little closer….THERE IT IS).
TITUS ANDRONICUS
IN THE STUDIO. TUNE IN TO LOVE AND MATH @ 1PM. THIS IS NOT A DRILL. I REPEAT, THIS IS NOT A DRILL.
Watch
So Diarrhea Planet, Darwin the Ikea Monkey, and a 12 year-old all walk into WZBC 90.3 FM and this is what happened…
WZBC + Gringo Star + MLK Day = Yes →
WZBC's Most Played of 2012
Top 10 Albums: 1) Cloud Nothings - Attack on Memory 2) Grimes - Vision 3) Hospitality - Hospitality 4) Japandroids - Celebration Rock 5) Porcelain Raft - Strange Weekend 6) Tanlines - Mixed Emotions 7) Dan Deacon - America 8) DIIV - Oshin 9) Tame Impala - Lonerism 10) Frankie Rose - Interstellar Top 10 Tracks: 1) Grimes - "Oblivion" 2) Cloud Nothings - "Wasted...
Music Director Favorites
Our favorite picks that didn't crack the Most Played list. Albums: Gunnar  Jam City - Classical Curves Bérangère Maximin - No One Is an Island Cooly G - Playin Me Helm - Impossible Symmetry Aaron Dilloway - Modern Jester Thomas  Slam Dunk - Welcome to Miami  Yellow Ostrich - Strange Land  Daniel Rossen - Silent Hour/Golden Mile   Purity Ring - Shrines Poliça - Give You The...
There's an app for that.
Buying a smart phone as a Christmas gift for that technologically-inept mother of yours? Don't forget about our app! A while ago of our amazing DJs built a WZBC app for iPhones and now you can stream ZBC anytime anywhere!  Best part? It's FREE. It also looks good next to Angry Birds, (we know you have it). https://itunes.apple.com/us/app/wzbc-90.3-fm-radio/id349210259?mt=8
Don't forget to stream us live during the winter... →
DJ Music Review: The Front Bottoms by Louie of...
The Front Bottoms are not a "fun band."  If one were to compile a list of "fun bands," and then derive their aggregate "fun" qualities I would assume that The Front Bottoms would satisfy few, if any, of these requirements.   It is, thus, a mystery that I consistently have so much "fun" at their shows. "The party keeps going!" singer Brian Sella yells to the crowd periodically throughout their set,...
Limited Programming 10/28/12
Due to the closing of Boston College, the potential for power outages, and the MBTA advising that everyone stay off roads and off the T tomorrow unless absolutely necessary, we are closing down FM broadcasts after 6:00 PM tomorrow. Rock shows will continue as normal but all NCP shows are cancelled.
1 tag
FOLLOW THE LINK BELOW TO DONATE ONLINE NOW!
CLICK HERE TO DONATE ONLINE TO WZBC!
DONATE to WZBC NOW! Online Donations are loved and...
For goodness sake—it's our 40th Anniversary!!!!!! CLICK HERE TO DONATE ONLINE TO WZBC!!! Have a spare minute? Check out all the awesome limited edition 'ZBC swag you can pick up now through OCT 21st!  
...aaaaand we're back up! (at full capacity)...
Thanks for being patient everyone— and a lovely thank you to FedEx for having overnight express delivery ;)
Oh no! Our FM Signal is down! But streams are...
Please bear with us as we get it fixed ASAP! In the meantime, check out our lovely online streams @ www.wzbc.org or tune in to a show you missed @ zbconline.com <3 the Z
Give us your vote! WZBC for Boston's Best College...
Vote for WZBC for Best Boston College Radio Station of 2012! (and other Boston faves too, we suppose, but this one in particular). Click HERE!
YALE, MASSACHUSETTS WINS BEST NEW ACT IN BOSTON...
So happy for these guys! You can check them out live, in-studio at ZBC here: http://www.youtube.com/watch?v=wNGhaArOmEQ&feature=plcp Also, if you're curious for the band's article in the poll, mosey on to this link: http://contests.thephoenix.com/bmp/boston/2012/results/new-act Well done!
1 tag
ADDS FOR 4/24
Some adds to the WZBC playlist this week: "Fear Fun" - Father John Misty "Raab Codec" - Life Amongst the Wires "Light Asylum" - Light Asylum "Funny Insurance/ Sounds Famous" - G. Green "Meantime" - Kwes
New photos of our Spring Concert including lots of... →
WZBC's New and Improved YouTube Page! →
Check out our killer in-studios and radical clips from our Spring Concert. A continuous project by ZBC…
Check out our friends from Yale, Massachusetts,... →
CALLING ALL WZBC LISTENERS
As one of the world's top 64 non-commercial radio stations, you are invited to the first annual Soundtap Madness! This 18-day listening tournament starts March 15th. Prizes will be awarded to all stations that make it to the Fab Four. If you weren't aware, we've been entered into this competition with other noncommercial radio stations. The good news is we've already...